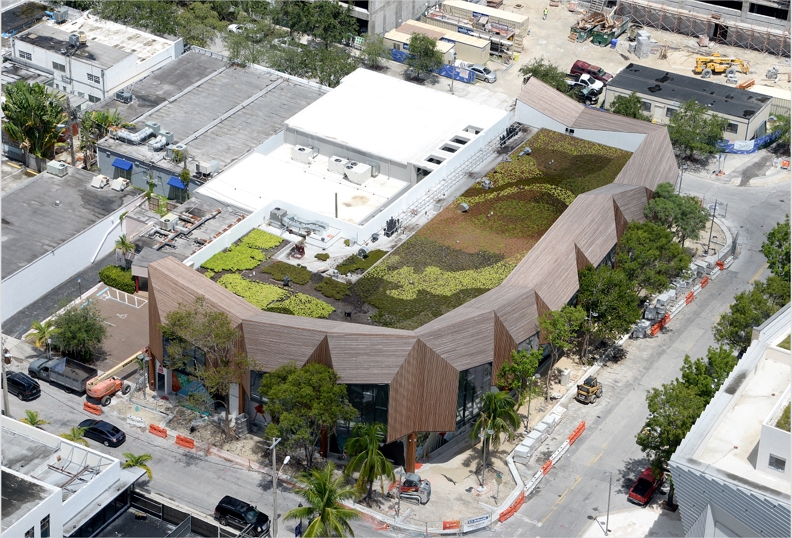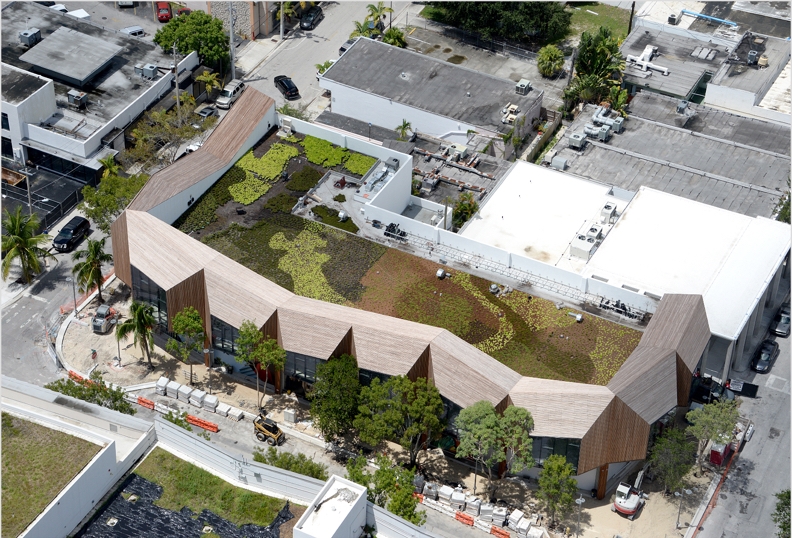 Sweet Bird South. A two-story retail building, the first concept design Norwegian & Fora landmark retail building at Miami Design District, with a total of 31,178 square feet. located at 99 N.E. 39th Street, Miami FL
The building highlights high mansards pitched roofs and vertical surfaces with weathered IPE wood cladding from the Brazilian Amazon, and monumental windows with LED lighting frames, making it a spotlight in the upscale setting of the Miami Design District.
The retail stores feature double high cathedral like ceilings. The project is considered a landmark at its early completion given the iconic design of the building. The rooftop Garden Roof design is inspired with swirls from radar's subtropical weather "doppler", arranged with over 18,000 multi-color plants.
SF: 31,178 SF
Completion Date: October 1, 2017